Cement mortar spraying machine, also known as cement plaster spray machine, can be used not only for spraying, but also for injecting mortar. In addition, the mortar spraying machine is also called fast mortar spraying machine because of high efficiency of spraying speed, because it can spray cement. Also known as a fast cement mortar sprayer. Because it can spray putty powder, refractory materials, latex paint, fireproof materials, and is also known as multi-function sprayer.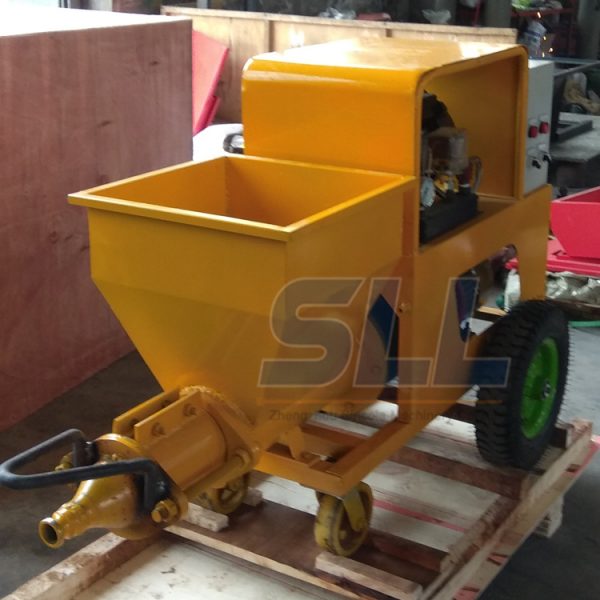 Cement mortar spraying machine features
The cement mortar spraying machine is a screw type high pressure mortar spraying machine with advanced technology.
Easy operation and maintenance, no need for special training.
The cement mortar spraying machine basically has no floor ash, saves water and saves materials, can greatly reduce the cost, and is easy to operate. It does not need to be scaffolding, no mobile equipment, no need to repair the raft, and the yin and yang horns and the top plate can be sprayed freely, with high speed and efficiency. High, low labor intensity, a sprayer can easily spray 150 square meters per hour. High construction efficiency – mechanized construction without air spray, the efficiency is about 10 times that of traditional manual roller brush.
The wall coating is even and smooth, and the texture is good. The coating is atomized into fine particles under high pressure, evenly distributed on the surface of the wall, forming a smooth, smooth and dense coating on the wall surface, and obtaining traditional methods such as brush coating. Unmatched high-quality wall coating quality; strong coating adhesion, extended coating life – coating particles penetrate into the wall under high pressure, enhance the mechanical bite force of the coating particles and the wall, the coating is more dense The coating has a longer service life.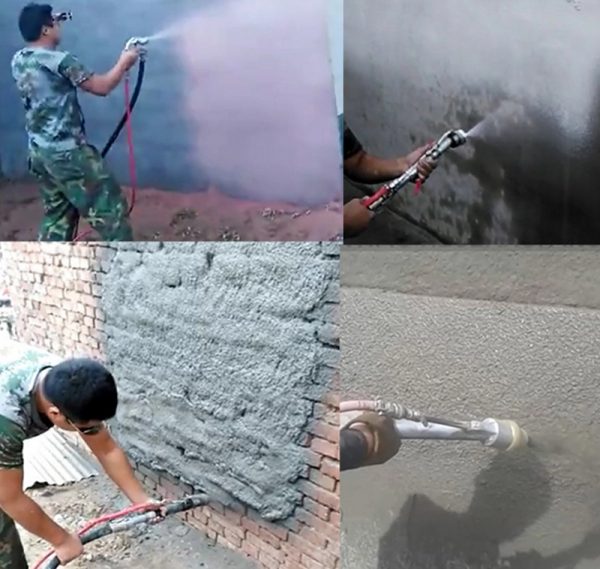 Cement mortar spraying machine industry application
The cement mortar spraying machine is mainly used for spraying and pressure grouting of commercial mixed mortar, putty powder, refractory material on the inner and outer walls of buildings. Cement mortar spraying machine is widely suitable for leakage of expansion joints, leakage of settlement joints, leakage of subway, leakage of tunnel, leakage of dam, floor, crack, empty drum reinforcement, indoor and outdoor spraying, cement mortar spraying, dry mortar spraying, putty powder Spraying, waterproof grouting and waterproof surface spraying, waterproof spraying, grouting, ceiling spraying, wall spraying, paint spraying, garden spraying, embossing effect coating spraying, handicraft spraying, latex paint, real stone paint, rockery spraying, sculpture spraying, sound absorbing material spraying, etc.
 Inquiry Sincola Whatsapp Wechat Line:

+8613027728770